Is There a Non-Surgical Solution to Arthritis Pain?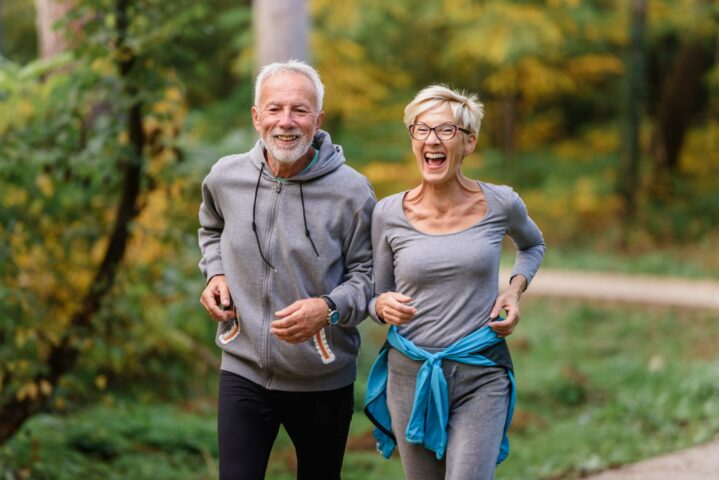 Arthritis affects almost 1 in 5 adults in the United States, making it the leading cause of disability in the nation. This inflammatory joint condition has far-reaching implications, both personally and economically. Arthritis not only leads to substantial medical expenses but also results in lost wages due to work limitations and early retirement. On a personal level, the chronic pain and decreased mobility from arthritis can hinder daily tasks, negatively impact mental health, and restrict recreational activities. But what is arthritis and are there non-surgical solutions?
Understanding Arthritis
Arthritis is the inflammation of one or more joints. There are several types, each with its unique symptoms. The most prevalent types include:
Osteoarthritis (OA): This results from wear and tear of the joint cartilage, often manifesting as pain, stiffness, decreased range of motion, and swelling. Most frequently, it affects the hands, hips, and knees.
Rheumatoid Arthritis (RA): An autoimmune condition, RA leads to inflammation and pain when the immune system attacks joint linings. It often targets the hands, knees, or ankles.
Psoriatic Arthritis: An inflammatory autoimmune joint condition, this can cause fatigue, pain and swelling over tendons, swollen fingers and toes, reduced motion range, morning stiffness, and tiredness.
Non-surgical Treatments Available for Arthritis
Arthritis pain can significantly impact daily activities. Thankfully, regenerative medicine offers promising non-surgical or minimally invasive treatments for these arthritic conditions, as well as for torn muscles, ligaments, and tendons. Some of the effective approaches include:
Physical Therapy: Helps restore mobility and strength.
Medications and Supplements: These can control inflammation and alleviate pain. Some natural supplements can reduce arthritis and ligament pain symptoms.
Hyaluronic Gel Injections: These lubricate joints, providing relief and facilitating movement. As a form of regenerative medicine, they're covered by Medicare and most commercial insurances.
Regenerative Medicine Injections: They target damaged tissues, delivering healing growth factors right where needed. These techniques can heal not just arthritic conditions but also torn muscles, ligaments, and tendons. Some patients with nerve injuries have also reported improvement after our regenerative medicine sessions.
It's crucial to note that while hyaluronic gel injections, a form of regenerative medicine, are covered by Medicare and most Commercial Insurances, some of these innovative strategies aren't. But our comprehensive program ensures patients receive the utmost care, including Ultrasound, X-ray Fluoroscopic Guidance for injection therapy, and Physical Therapy when necessary.
Are you battling arthritis and seeking a non-surgical solution? Schedule an appointment to discover the benefits of regenerative medicine as an alternative to surgery. Our team provides guidance on both insurance-covered and self-pay treatment options.
Contact Kentuckiana Medicine today for a consultation regarding insurance-covered treatments or reach out to Kentuckiana Integrative Medicine for our broader range of self-pay treatment options. Your journey to relief starts with us.