Can Hyaluronic Gel Injections Provide Relief for Osteoarthritis?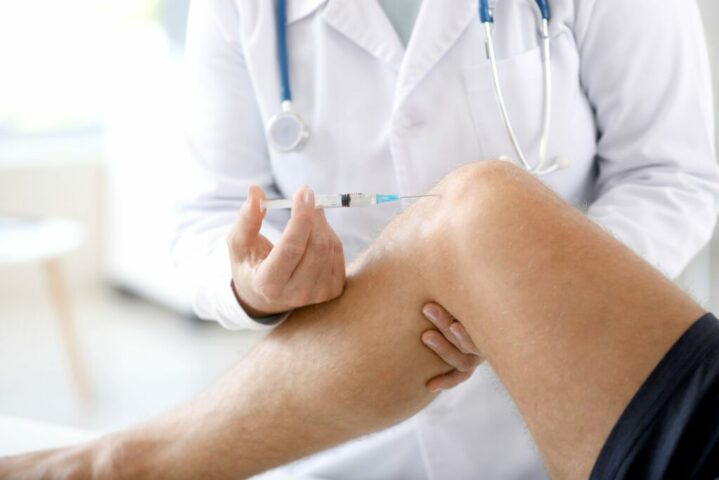 Osteoarthritis (OA) is prevalent, impacting nearly 58.5 million US adults. This degenerative joint condition can be debilitating, but before considering surgery, it's essential to know about effective alternatives.
Hyaluronic Gel, often known as Viscous knee joint supplementation, has been a boon for many, including those with advanced osteoarthritis stages. This injection enhances the natural joint lubrication and promotes cartilage regeneration, potentially delaying the need for joint replacement.
Understanding Osteoarthritis
OA is a chronic condition causing progressive damage to the joint's cartilage and underlying bone. Common symptoms include joint pain and morning stiffness, often relieved by rest. Over time, this damage can lead to significant pain and loss of mobility.
To manage OA, a holistic approach encompassing physical therapy, analgesics, and intra-articular treatments like hyaluronic gel injections is pivotal. Though insurance often covers these injections only for knee arthritis, it's evident that all joints can benefit.
How Hyaluronic Gel Works
Hyaluronic gel functions by simulating the natural synovial fluid found in healthy joints. Its primary role is to enhance joint lubrication, offering better shock absorption capabilities. Additionally, the injections may exhibit anti-inflammatory properties, which can help alleviate the pain and swelling caused by osteoarthritis.
What Are the Benefits of Hyaluronic Gel Injections?
Pain Alleviation: The injections have been known to reduce joint pain associated with osteoarthritis. Some patients have reported not just reduced pain but also better joint functionality. Case in point, there's an account of a 70-year-old who resumed snow skiing after a series of injections, and a 95-year-old lady who could comfortably descend a flight of stairs after treatment.
Enhanced Joint Movement: The lubrication and cushioning effect can aid in improving joint mobility and flexibility.
Non-Surgical Approach: For those averse to surgeries or those with health issues that make surgical options less viable, these injections offer a non-invasive alternative.
Quick Recovery: Administered in a medical setting, there's minimal downtime. Most patients can revert to their routine shortly after.
Research suggests that hyaluronic gel injections can offer pain relief comparable to other treatments, including NSAIDs and even surgery. At Kentuckiana Medicine, we've observed optimal results with fluoroscopic guided injections combined with physical therapy.
Furthermore, hyaluronic gel injections have showcased their potential in reducing the need for pain relievers like NSAIDs. These injections not only provide relief but also protect patients from potential side effects of long-term NSAID use.
What Should You Consider If You Are Considering Hyaluronic Gel Injection Therapy?
Varying Outcomes: Results can differ. Some patients might experience remarkable benefits, while others might find the treatment less effective.
Temporary Relief: The relief offered by the injections isn't everlasting. The pain-relieving effect can last anywhere between 6 to 36 months, necessitating follow-up injections for some.
Cost Implications: While the injections might be expensive, some insurance plans might offer partial or full coverage.
Medical Evaluation: A thorough medical assessment is crucial to ascertain if you're a suitable candidate for the treatment.
If you or a loved one struggles with osteoarthritis, consider exploring Hyaluronic Gel injections as a potential treatment. At Kentuckiana Medicine, our team is well-equipped and experienced in providing this promising therapy. Our sister company, Kentuckiana Integrative Medicine, also provides self-pay options for treating conditions that are not covered by insurance. Reach out today for a consultation and take a step toward a more comfortable and mobile life.